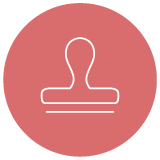 About BIFI
It is financially supported by the Government of Aragón and the University of Zaragoza and works in close connection with the Zaragoza's City Hall. During these years, and despite of its relative youth, the Institute has obtained the recognition of the scientific community in Spain and abroad. Examples of the sufficiency and growth of the Institution are that, nowadays, it has one of largest computer clusters in Spain and has organized many large scientific meetings, four of them at the international level. It has also been granted with several research projects from Spain and the European Union. BIFI is a multidisciplinary research center where biologists, physicists, computer scientists and mathematicians interact with each other, sharing the specific tools of their fields of expertise as well as the new points of view drawn from the emergent theory of complex systems.
An important part of BIFI's computing resources is hosted in the Supercomputing Laboratory. The resources of the Laboratory work operatively around several computing platforms. The most remarkable system is Terminus; a distributed memory cluster working under GNU/Linux ("Beowulf cluster" design) which ranks as one of the most powerful supercomputers in Spain. At the end of 2006, the University of Zaragoza joined the Spanish Supercomputing Network (RES), hosting CAESARAUGUSTA, one of the seven supercomputers spread over Spain whose center is Mare Nostrum (Barcelona Supercomputing Center). CAESARAUGUSTA is located at the Faculty of Sciences of the University and is managed by BIFI. Operationally, CAESARAUGUSTA works as a distributed memory system and runs SUSE Linux Enterprise Server as operating system, Load Leveler as batch scheduler, and GPFS as parallel file-system. Users have a large range of software applications available.
The University of Zaragoza, located in the capital of the Autonomous Community of Aragón, was founded in 1542 and is one of the oldest universities in the world. The University is the main centre of technological innovation in the Ebro Valley and has over 40.000 students in its faculties.