PhD Students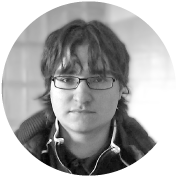 Sergio Arregui
Ph.D Student
sergioarreg

vani9h

ui.sa@gmail.com
Sergio Arregui is a PhD student at Cosnet Lab, BIFI. He obtained a BS in Physics from the University of Zaragoza in 2013. The following year, he got the MSc in Physics and Physical Technologies also from the University of Zaragoza. His research activity is focused on the study of Systems Biology, Disease Spreading and Contagion Dynamics on Multi-scale Systems, and more specifically, the case of the TB.

S. Arregui has also worked in close collaboration with the Group of Genetics of Mycobacteria at the Faculty of Medicine of the University of Zaragoza headed by Prof. C. Martín. He has attended several International Schools on Complex Networks and Conferences, including the most representatives in his area of research. He has been a visiting student at the Hospital Sainte-Justine, Montreal, Canada.

---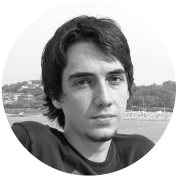 Alberto Aleta
PhD Student
alb

haralu

ertoale

cenjeons

ta@gmail.com
Alberto Aleta finished his undergraduate and Master studies in Physics at the University of Zaragoza in July 2014 and July 2015, respectively. He is interested on several problems related to Statistical Physics and Complex Networks and their relation to Biological Systems, Epidemiology, Big Data and Computational Social Sciences.

He is currently doing his PhD -supported by a PhD Fellowship of the Government of Aragon- at COSNET Lab under the supervision of Prof. Yamir Moreno. He has been a visiting student at the Institute for Scientific Interchage (ISI) in Turin, Italy and at the Business School of Greenwich University, London, UK, the latter with a Santander Mobility Grant to work with Dr. N. Perra.

---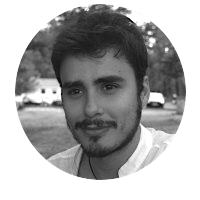 Felipe M Cardoso
Ph.D Student
fmaciel

q9ceko

cardoso@gm

tiranp

ail.com
Felipe M Cardoso is a Ph.D. student at Cosnet Lab, BIFI. He came from the University of Campinas, where he got his undergraduate and Master degrees in Computer Science. He joined COSNET LAB for the first time to carry out the final work of his Master degree. He investigated the structure and dynamics of online social networks, combining data gathering and analysis

with modeling tools. At present, he is doing his Ph.D. research work on the general subject of Computational Social Sciences and Human Behavior. He is actively involved in the design of experiments aimed at finding what are the laws that govern human behavior when they face a diversity of social dilemmas and strategic scenarios.

---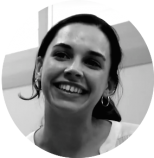 Claudia Payrato
Ph.D Student
claudia

q9ceko

pb13@gm

tiranp

ail.com
Claudia Payrato is a joint PhD student with the LPTM, Université de Cergy-Pontoise. She is mainly interested in understanding how positive and negative interactions between agents can coexist and

eventually determine the emerging structure and dynamics of a network. Particularly, she has been studying mutualistic and competitive relationships in the ecological context.

---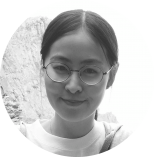 Dan Lu
Ph.D Student
danlu

q9ceko

.buaa@gm

tiranp

ail.com
Dan focuses on studying diffusion processes and resilience of multilayer systems. She mainly specializes in exploring diffusion

phenomena and on characterizing the critical properties of the dynamics that take place on directed multilayer systems.


MASTER STUDENTS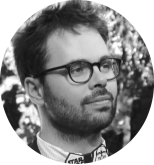 Emmanuel Artiges
Master Student
emmanuel

q9ceko

.artiges@gm

tiranp

ail.com
Emmanuel Artiges (École Normale Supérieure de Lyon) After a nanotechnology engineering degree where I worked on photonics and cryogenics, I turned to complex systems, networks and

statistical physics in general. During my stay at COSNET, I developed an evolutionary biology model to study cooperation, and I am now leaning towards applied data science.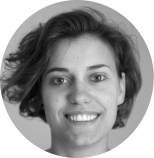 Francesca Priante
Master Student
francesca.

q9ceko

priante@studenti

tiranp

.unipd.it
Francesca Priante (Università di Padova). I have been doing the master thesis at BIFI supervised by Prof. Yamir Moreno on the interplay between disease and awareness

spreading in networks, in particular, considering the influence of the activity of the individuals as a reaction of the diffusion of the information.


UNDERGRAD STUDENTS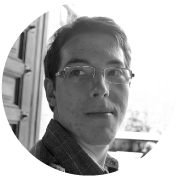 Fernando Cid
Ungraduate Student
cids

cam3lo

amperf@gm

imopa9j

ail.com
Fernando Cid finished the degree in Biotechnology at the University of Zaragoza and currently, he is doing a MSc in Computational Systems Biology at Newcastle, UK. He is particularly interested in Systems Biology and Computer Science. In 2009, he won the First Prize in the Regional Informatics Olympics of Castilla-La Mancha,

Spain. Fernando's Final Degree Project, performed under the tutoring of Prof. Yamir Moreno and Joaquín Sanz, dealt with the analysis and characterization of the protein-protein interaction (PPI) network of Mycobacterium tuberculosis.