PhD Students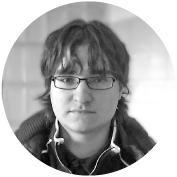 Sergio Arregui
Ph.D Student
sergioarreg

vani9h

ui.sa@gmail.com
Sergio Arregui is a PhD student at Cosnet Lab, BIFI. He obtained a BS in Physics from the University of Zaragoza in 2013. The following year, he got the MSc in Physics and Physical Technologies also from the University of Zaragoza. His research activity is focused on the study of Systems Biology, Disease Spreading and Contagion Dynamics on Multi-scale Systems, and more specifically, the case of the TB.

S. Arregui has also worked in close collaboration with the Group of Genetics of Mycobacteria at the Faculty of Medicine of the University of Zaragoza headed by Prof. C. Martín. He has attended several International Schools on Complex Networks and Conferences, including the most representatives in his area of research. He has been a visiting student at the Hospital Sainte-Justine, Montreal, Canada.

---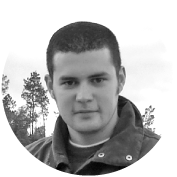 Pablo Piedrahita
Ph.D Student
ppied

q9ceko

rahita@gm

tiranp

ail.com
Pablo Piedrahita is a PhD student at Cosnet Lab, BIFI. He was born in Cartagena de Indias, Colombia, in 1983 and studied at the University of Antioquia. Pablo obtained a major degree (Licentiate) in Physicist in 2008. In 2009, he moved to Zaragoza, Spain, where he got his MSc in Physics and Physical Technologies at the University of Zaragoza (2010). After two years abroad, he began his doctoral research under the supervision of Prof. Yamir Moreno on Complex Systems and Non-linear

Dynamics. His background is on Chaos, Synchronization, Integrate-and-fire models, Complex Networks, fMRI data (brain), Fiber Bundle Models and on-line social networks. In 2014, he has been a visitor at the University of Limerick, Ireland for 3 months with Professor James P. Gleeson. He has also attended several conferences and schools and has published the results of his research in a number of peer-reviewed journals.

---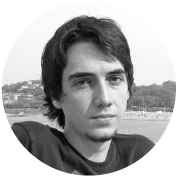 Alberto Aleta
PhD Student
alb

haralu

ertoale

cenjeons

ta@gmail.com
Alberto Aleta finished his undergraduate and Master studies in Physics at the University of Zaragoza in July 2014 and July 2015, respectively. He is interested on several problems related to Statistical Physics and Complex Networks and their relation to Biological Systems, Epidemiology, Big Data and Computational Social Sciences. He is currently doing his PhD -supported by a PhD Fellowship of the

Government of Aragon- at COSNET Lab under the supervision of Dr. Sandro Meloni and Prof. Yamir Moreno. He has been a visiting student at the Institute for Scientific Interchage (ISI) in Turin, Italy and at the Business School of Greenwich University, London, UK, the latter with a Santander Mobility Grant to work with Dr. N. Perra.

UNDERGRAD STUDENTS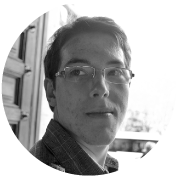 Fernando Cid
Ungraduate Student
cids

cam3lo

amperf@gm

imopa9j

ail.com
Fernando Cid finished the degree in Biotechnology at the University of Zaragoza and currently, he is doing a MSc in Computational Systems Biology at Newcastle, UK. He is particularly interested in Systems Biology and Computer Science. In 2009, he won the First Prize in the Regional Informatics Olympics of Castilla-La Mancha,

Spain. Fernando's Final Degree Project, performed under the tutoring of Prof. Yamir Moreno and Joaquín Sanz, dealt with the analysis and characterization of the protein-protein interaction (PPI) network of Mycobacterium tuberculosis.