Books & Reviews
---
Most Recent
---
"Multiplex Networks: Basic Formalism and Structural Properties"
Springer Briefs in Complexity
, ISBN 978-3-319-92255-3 (2018)
E. Cozzo, G. Ferraz de Arruda, F. A. Rodrigues, and Y. Moreno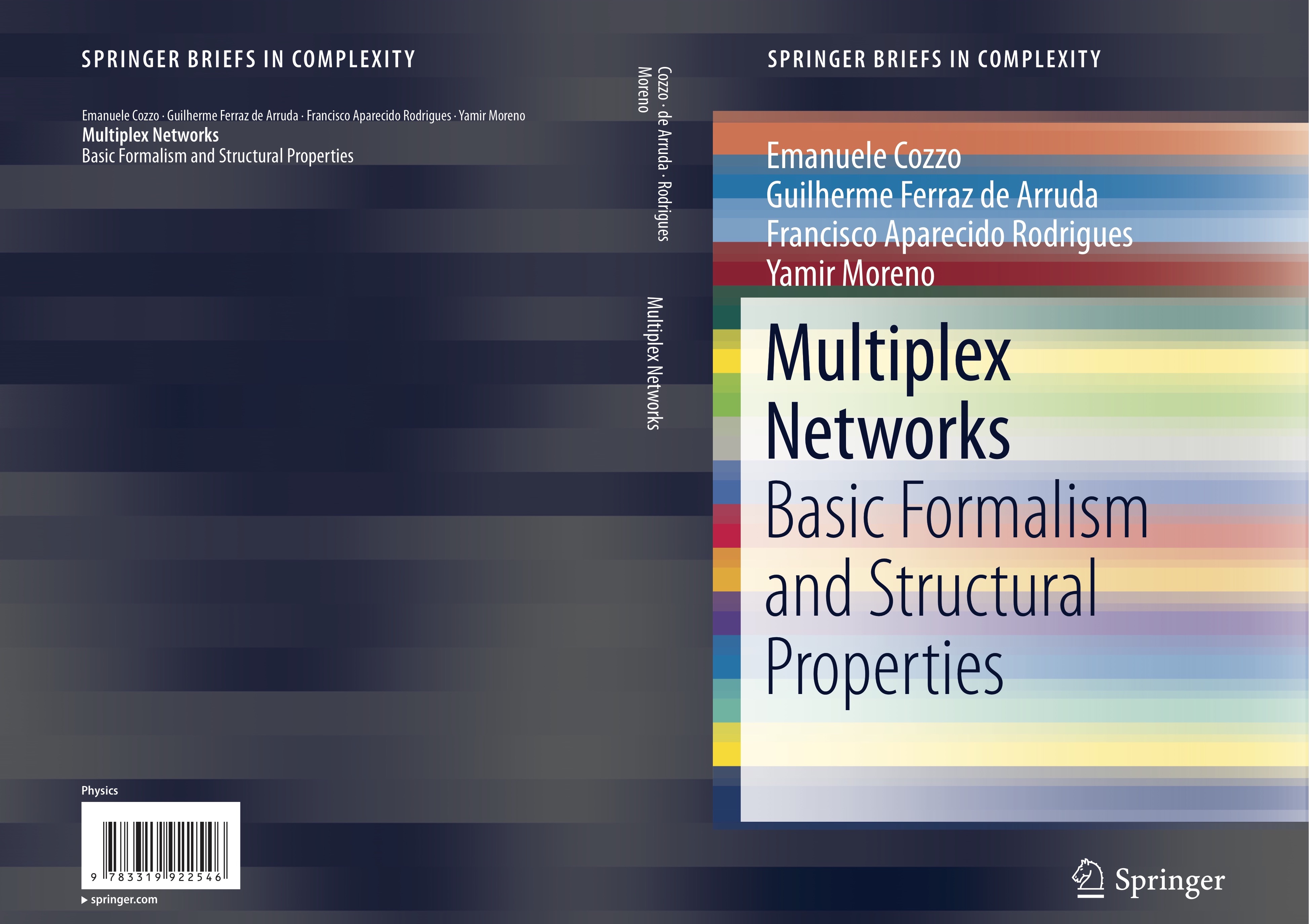 Abstract
This book provides the basis of a formal language and explores its possibilities in the characterization of multiplex networks. Armed with the formalism developed, the authors define structural metrics for multiplex networks. A methodology to generalize monoplex structural metrics to multiplex networks is also presented so that the reader will be able to generalize other metrics of interest in a systematic way. Therefore, this book will serve as a guide for the theoretical development of new multiplex metrics. Furthermore, this Brief describes the spectral properties of these networks in relation to concepts from algebraic graph theory and the theory of matrix polynomials. The text is rounded off by analyzing the different structural transitions present in multiplex systems as well as by a brief overview of some representative dynamical processes. Multiplex Networks will appeal to students, researchers, and professionals within the fields of network science, graph theory, and data science.
"Fundamentals of spreading processes in single and multilayer complex networks"
Physics Reports
, in press (2018)
G. Ferraz de Arruda, F. A. Rodrigues, and Y. Moreno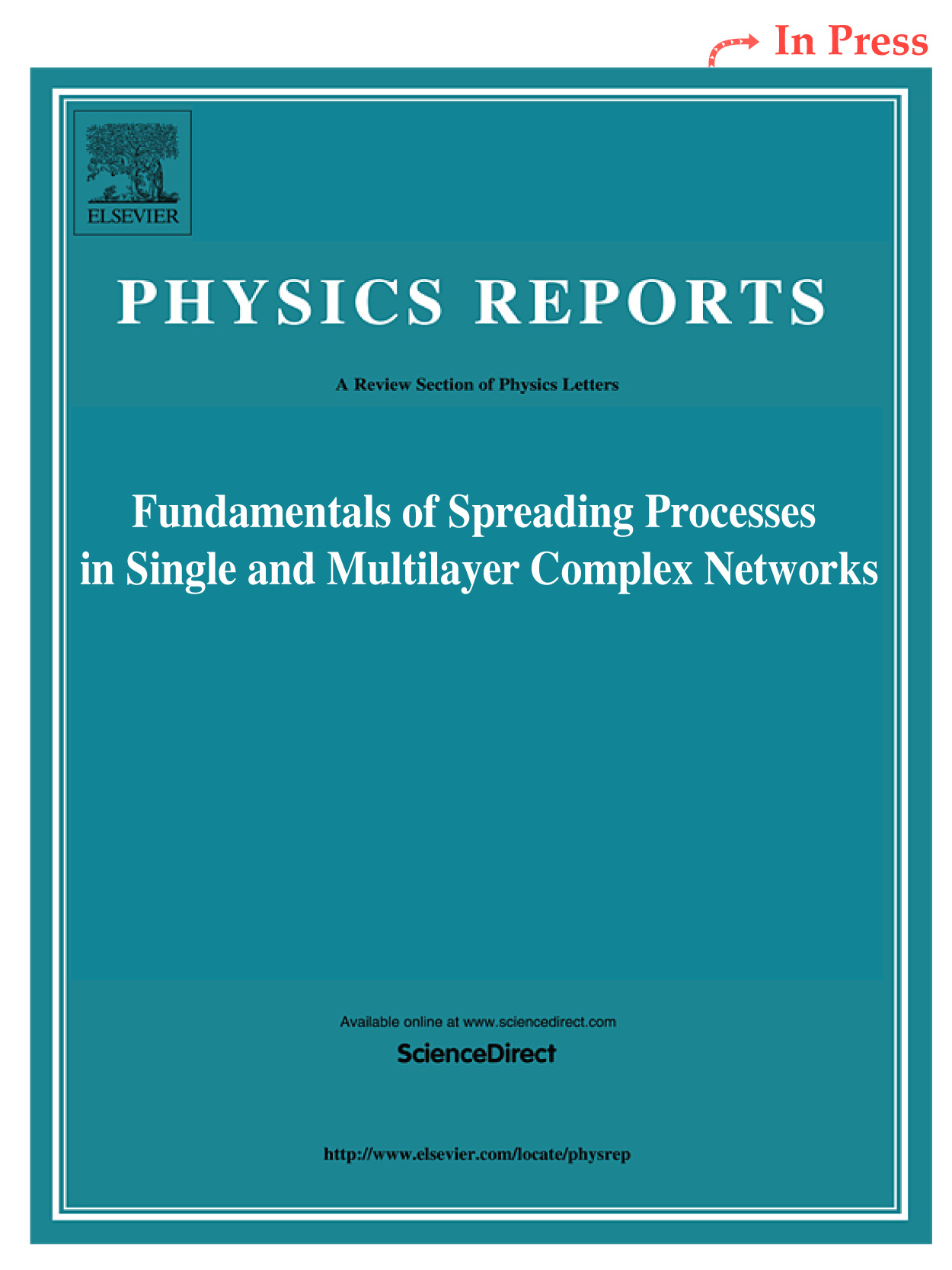 Abstract
Spreading processes have been largely studied in the literature, both analytically and by means of large-scale numerical simulations. These processes mainly include the propagation of diseases, rumors and information on top of a given population. In the last two decades, with the advent of modern network science, we have witnessed significant advances in this field of research. Here we review the main theoretical and numerical methods developed for the study of spreading processes on complex networked systems. Specifically, we formally define epidemic processes on single and multilayer networks and discuss in details the main methods used to perform numerical simulations. Throughout the review, we classify spreading processes (disease and rumor models) into two classes according to the nature of time: (i) continuous-time and (ii) cellular automata approach, where the second one can be further divided into synchronous and asynchronous updating schemes. Our revision includes the heterogeneous mean-field, the quenched-mean field, and the pair quenched mean-field approaches, as well as their respective simulation techniques, emphasizing similarities and differences among the different techniques. The content presented here offers a whole suite of methods to study epidemic-like processes in complex networks, both for researchers without previous experience in the subject and for experts.
"Multilayer Networks in a Nutshell"
Annual Reviews of Condensed Matter Physics
, in press (2018)
A. Aleta and Y. Moreno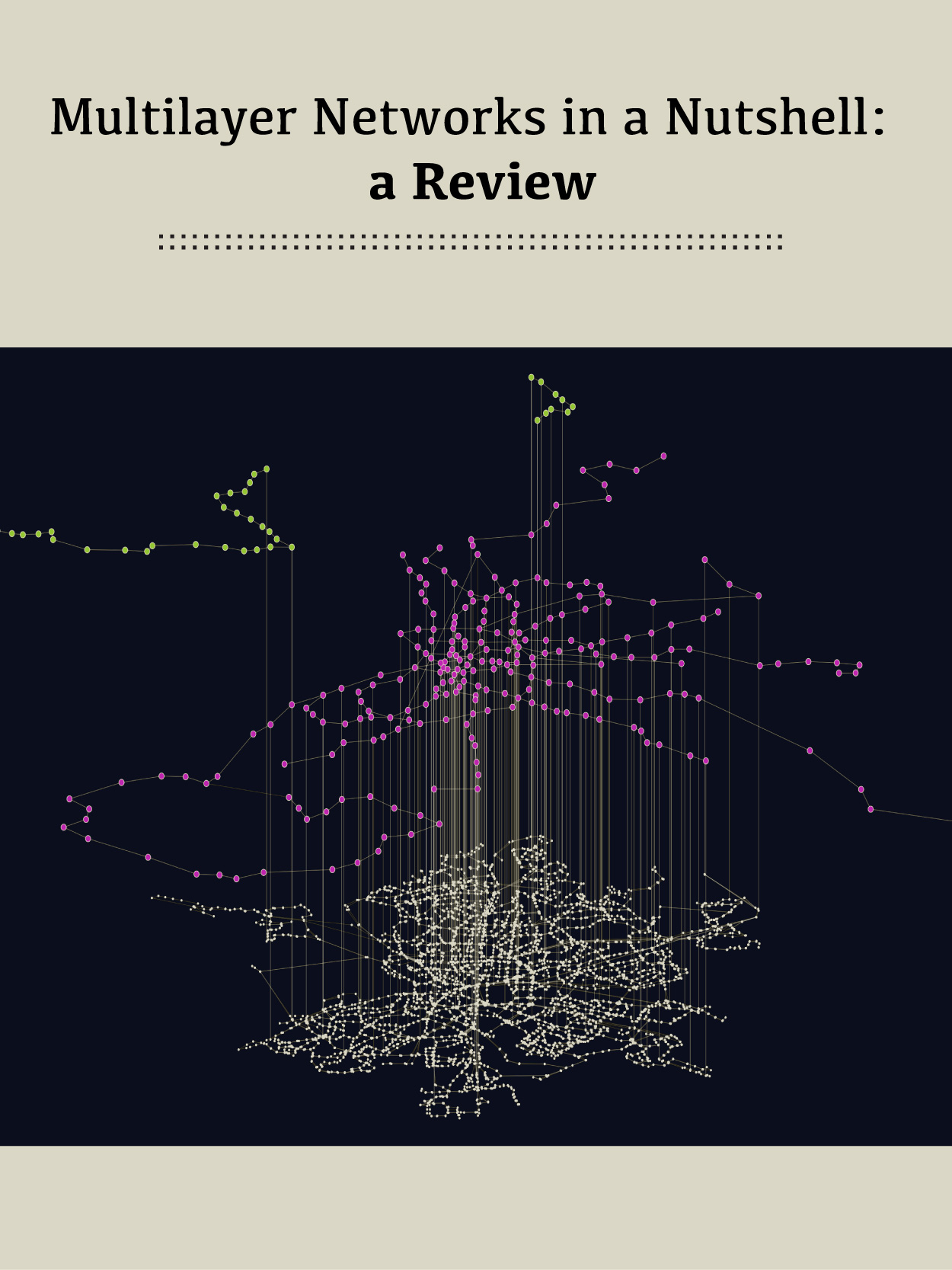 Abstract
Complex systems are characterized by many interacting units that give rise to emergent behavior. A particularly advantageous way to study these systems is through the analysis of the networks that encode the interactions among the system's constituents. During the last two decades, network science has provided many insights in natural, social, biological and technological systems. However, real systems are more often than not interconnected, with many interdependencies that are not properly captured by single layer networks. To account for this source of complexity, a more general framework, in which different networks evolve or interact with each other, is needed. These are known as multilayer networks. Here we provide an overview of the basic methodology used to describe multilayer systems as well as of some representative dynamical processes that take place on top of them. We round off the review with a summary of several applications in diverse fields of science.
---
Previous
---